Consumer Security Information
Article of the month
Helpful Websites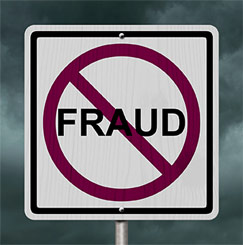 The best tool against fraud is knowledge!
We have dedicated this page as an educational page about fraud, identity theft prevention, and security tips to help our members. We also have a variety of brochures available at the credit union office on these subjects.
---
Article of the month:
Be careful your Mr. Right is not your Mr. Wrong! Beware of Romance Scams!
In a recent interview, the TBI warned against many of the romance scams going around the Middle Tennessee area.
The thieves use online dating apps to find their victims. They may read your social media page to try to find a connection to you. In one case, the thief stole the profile of guy that went to the same college as the female victim. After romancing her for a little while, he gave her fraudulent checks to deposit in her account and then wire him the money. When the victim figured out the checks were bad "Mr. Right" was gone and she owed the bank a lot of money.
Metro police said they had a case where a 73-year-old woman who drained her 401k. "She wired over $100,000 outside the country to the suspect who she thought eventually was going to move here and marry her," said Michael Warren, a detective in Metro's fraud unit.
1
Just remember to be extremely careful when using online dating apps. If someone asks you for help with their "money problems" run the other way. For more help with online dating scams visit the Federal Trade Commission (FTC) page below.
Online Dating Scam Prevention
1
Taken from an interview with WSMV.
---
Helpful Consumer Websites