Consumer Security Information
Article of the month
Helpful Websites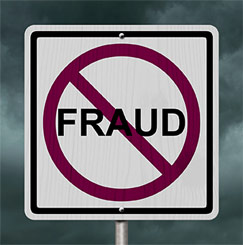 The best tool against fraud is knowledge!
We have dedicated this page as an educational page about fraud, identity theft prevention, and security tips to help our members. We also have a variety of brochures available at the credit union office on these subjects.
---
Article of the month:
The Equifax Breach: What You Should Know
The Data Breach
The Equifax breach may go down as the largest data breach in United States history. Approximately 143 million Americans personal information was exposed because of a data breach at Equifax. Equifax is one of the nation's three major credit bureaus. According to Equifax, the breach lasted from mid-May through July. The hackers were able to access consumers' names, Social Security numbers, birth dates, addresses, and driver's license numbers. The hackers also got access to over 200,000 credit card numbers.
What We Are Doing For You
From the time you got your debit / credit card we started monitoring your card for potential fraud. We will contact you if we notice anything suspicious. However, it is very important that you keep your contact information current with the credit union. We need your current cell phone number, home phone number, and email address so we can contact you quickly about your card. Also, you are protected from fraudulent charges with Visa Zero Liability Protection Policy.
Helpful Steps For You
The Federal Trade Commission (FTC) recently came out with an article on what to do if you were affected by the breach. Below are some of their helpful tips:
Monitor all bank and credit card statements for unusual transactions.
Check your credit reports to make sure there are no unauthorized accounts.
Consider putting a fraud alert / credit freeze on your credit report.
Beware of hackers using phishing emails.
Beware of income tax fraud.
To read the full FTC article
click here
.
---
Helpful Consumer Websites