Insurance Services
TruStage Insurance
Nashville Post Office Credit Union has partnered with CUNA Mutual Group to offer some insurance products exclusively for credit union members. Affiliates of TruStage have been providing insurance and financial services designed for credit unions and members for more than 75 years, serving more than 13 million credit union members. TruStage Insurance offers the following types of insurance:
Life Insurance - Life insurance may seem complicated, but you don't need to be an expert. We are here to help you understand all of the benefits it can provide. Click on the banner above or call 1-855-612-7909 for more information.
Auto & Home Insurance - Let the TruStage experts help you find home and/or auto insurance that fits your needs and may save you money in the process. Click on the banner above or call 1-888-380-9287 for more information.
AD&D Insurance – Unfortunately, accidents happen in life. Accidental Death and Dismemberment Insurance can be a valuable and affordable supplement to life insurance and pays a cash benefit in the event of a covered injury or death due to an accident. We have made $2,000 of TruStage AD&D insurance available to our members at no cost to you. However, you must sign up for it. You will also have the opportunity to purchase additional AD&D Insurance coverage. Click on the banner above or call 1-855-612-7910 for more information.
---

Find Out How We Can Be There For YOU!
Call
(615) 491-4085
to find out more about the benefits, costs, and limitations of Aflac's insurance policies.
Specified Health Event
Hospital Intensive Care
Cancer/Specified-Disease
Hospital Confinement Indemnity
Certain policies may not be available in all states.
Aflac
William E. Burke
Phone:
(615) 491-4085
Email:
william_burke@us.aflac.com
www.aflac.com
---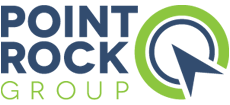 Point Rock Insurance Group
We are glad to partner with Point Rock Insurance Group, a division of the Tennessee Credit Union League, to offer our members some great insurance products. They offer cancer, stroke, and heart attack policies. For a free quote you can call 1-800-680-3446 or visit
www. pointrockgroup.com.