News
Special Notice
Mobile Banking
Text Fraud Alerts
Get Away Today Vacations
Enterprise Car Sales
Special Notice
If you have closed a Loan Document using Electronic Web Signature, your documents are stored for 28 days before they are deleted. You will get a warning email 14 days after your loan is closed warning you that the documents will be deleted and another email when the document is deleted. This is just an informational email so that you will have the opportunity to print or save any of the documents before they are deleted. Just a reminder, these are just deleting the documents from the envelope that was sent to you at the loan closing, NPOCU has retained a copy of all loan documents.
---
Have you got our Mobile Banking App?
Access your accounts anytime any place with the Nashville Post Office Credit Union App. We know your life is busy. Our mobile app is a convenient, secure, and fast way to conduct your credit union transactions. The mobile app allows you to:
Check Balances
View Transaction History
Pay Bills From Your Account
Transfer Money
Make Loan Payments
Set Up Alerts and Notifications
View ATM Locations
See Loan Specials
Find Share Branching Locations
Access The Credit Union's Website.
If you have home banking and a smartphone you can download the app on the Apple App Store or Google Play. If you have an iPad, you can download the app from the iPhone section. You can log into Mobile Banking with the same User Id and password that you use for Virtual Branch home banking. If you change your password in one it will change it in the other program because the same credentials are used for mobile banking and home banking. For more information see our Frequently Asked Questions.
---
Visa Credit Card Text Fraud Alerts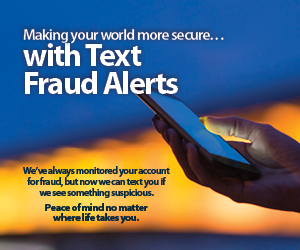 We have new fraud protection tool for your peace of mind on your Visa Credit Card. If unusual transactions occur on your credit card, you will receive texts and/or emails asking you to confirm if the suspicious purchases are valid or not. We will only ask you to verify purchases.
We will not ask for your account numbers or personal information.
Please make sure you update your contact information with the credit union in order for us to reach you in a timely manner to prevent any fraudulent transactions on your account.
---
Get Away Today Vacations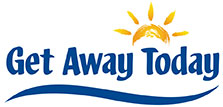 Get Away Today has been helping families create magical memories at the Disneyland Resort and beyond for 25 years. Their Best Price, Best Service Guarantee has helped over 4 million guests take affordable vacations to over 1,900 destinations worldwide and their Vacations = Donations. They have a donation program where they donate a portion of each vacation booked by a credit union member to the Children's Miracle Network. So far they have raised over $3.5 million to help kids. Let them help you plan your next vacation. Click on the link above or call (855)-GET-AWAY.
---
Enterprise Car Sales!