Holiday Closings
Thursday, Nov. 23
Thanksgiving Day
Friday, Nov. 24
Thanksgiving Holiday
Monday, Dec. 25
Christmas Day
Tuesday, Dec. 26
Christmas Holiday
Monday, Jan. 1, 2018
New Year's Day
Mobile Deposit Is Here!
Get the convenience of depositing your checks anywhere at any time. See our
Account Access Page
for more information and to apply for Mobile Deposit.
---
Sign Up for our Virtual Branch!
Use our home banking service from the convenience of your home.
Click Here...
Visa Card Notice
The NPOCU Debit and Credit cards provide the automatic Visa Account Updater (VAU) service as a free benefit to you. Are there merchants you have given your Debit or Credit Card to keep on file for recurring payments? If so, this new Visa notice applies to you.
Click here
for more information.
---
Chip Cards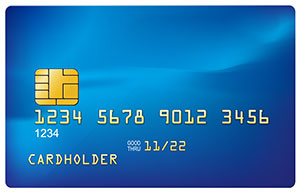 Your next card will be smarter and more secure than ever.
Click here
to find out more.
See
News Page
for more news...